Welcome to the Southern Alsatian Training Society (SATS) Web Site. Here you can learn about our Society, our forthcoming events, how to take part and how to become a member.
SATS Membership
| | |
| --- | --- |
| Single | £5.00 per annum |
| Joint | £7.50 per annum |
For membership send cheques made payable to SATS to or for telephone banking contact:
Mrs Frances Webb, 58 Huggetts Lane, Willingdon, Eastbourne, East Sussex, BN22 0LU
Tel : 01323 509721 - Email :- frances.webb22@btinternet.com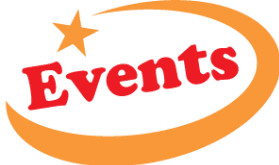 An Explanation of Working Trials Exercises Plus "How to get started / What to expect" for Newcomers to the sport of Working Trials
2019
OPEN WORKING TRIAL
10th & 11th August 2019
Clarkswood, Wadhurst Road, Mark Cross,
East Sussex. TN6 3PF
PD Les Theobald
UD & WD Margo Brothwell
CD & Introductory Judy Meekings
Entry Fees: PD £25 UD & WD £22 CD & Intro. £12
(£2 Reduction for SATS Members)
Closing Date: 12th July 2019
Trials Manager: Ms. Lauren Marlow, 23 Ridleys, West Hoathly,
West Sussex. RH19 4HN
email: laurenanddogs@aol.com
Tel: 01342 811407
JUDGES SEMINAR
7th & 8th SEPTEMBER 2019 - Near Lingfield, Surrey
Seminar Leader and Assessor - Stan Ford
Covering Written and Practical Assessments for TD & PD
Fee: £10
Contact: Lynne Watkins, Cwm Bychan, Church Road,
Scaynes Hill, West Sussex. RH17 7NH
Tel: 01444 831278 email: lynnew@btinternet.com
OPEN WORKING TRIAL
14th & 15th September 2019
Stalisfield Village Hall, Stalisfield Green, Faversham,
Kent. ME13 0HY
TD Diane Ling
UD & WD Liz de Unger
Introductory Dave Currier
Entry Fees: Tracking Stakes £22 Intro. £12
(£2 Reduction for SATS Members)
Closing Date: 16th August 2019
Trials Manager: Mrs. Sharon Carter. Fairmead,
Stalisfield Green, Faversham, Kent. ME13 0HY
email: sharoncarter01@gmail.com
Tel: 01795 890415
2020
ANNUAL GENERAL MEETING
Sunday 22nd March 2020 at 14.00
Nutley War Memorial Hall, High Street, Nutley, TN22 3NE
Break for refreshments, to be followed by:
Speaker for the Charity, Medical Detection Dogs.
We also run monthly working trial training days for members on the first Sunday of the month. Please contact
Ms. Stephanie Allsopp, Hye House Farm, Crowhurst, Battle, East Sussex. TN33 9BY
Tel: 01424 830312 - Email: stephanieallsopp@hotmail.com
for further details.